Permanent Projects of OSF
View the activities of OSF Centres operating under Sahay Shiksha Yojana and Sahay Samridhi Yojana
1. Sahay Shiksha Projects: Education
Mind to Read is OSF's network of Rural Reading and Information Centres for school kids in villages. Post March 2020, owing to Covid 19, most children in the interior areas have remained idle. OSF launched the reading network primarily targetting these children, who were idling. The Most Educated Youth from the village are trained to run the centres. The units are stocked with books to aid them read and build knowledge. Intra and Inter village programs will be organised to keep up the interest evels. By end of this year, the aim is to have 15 centres, of which 9 are already commissioned.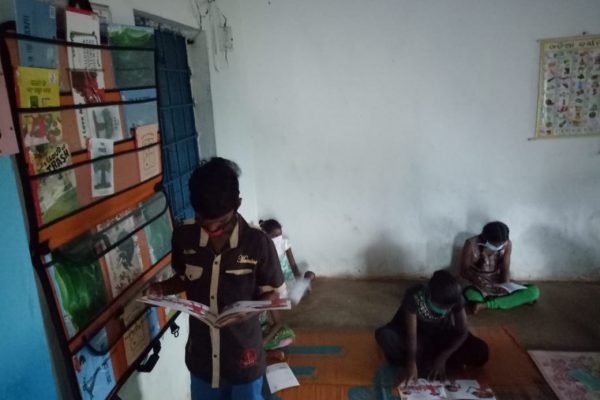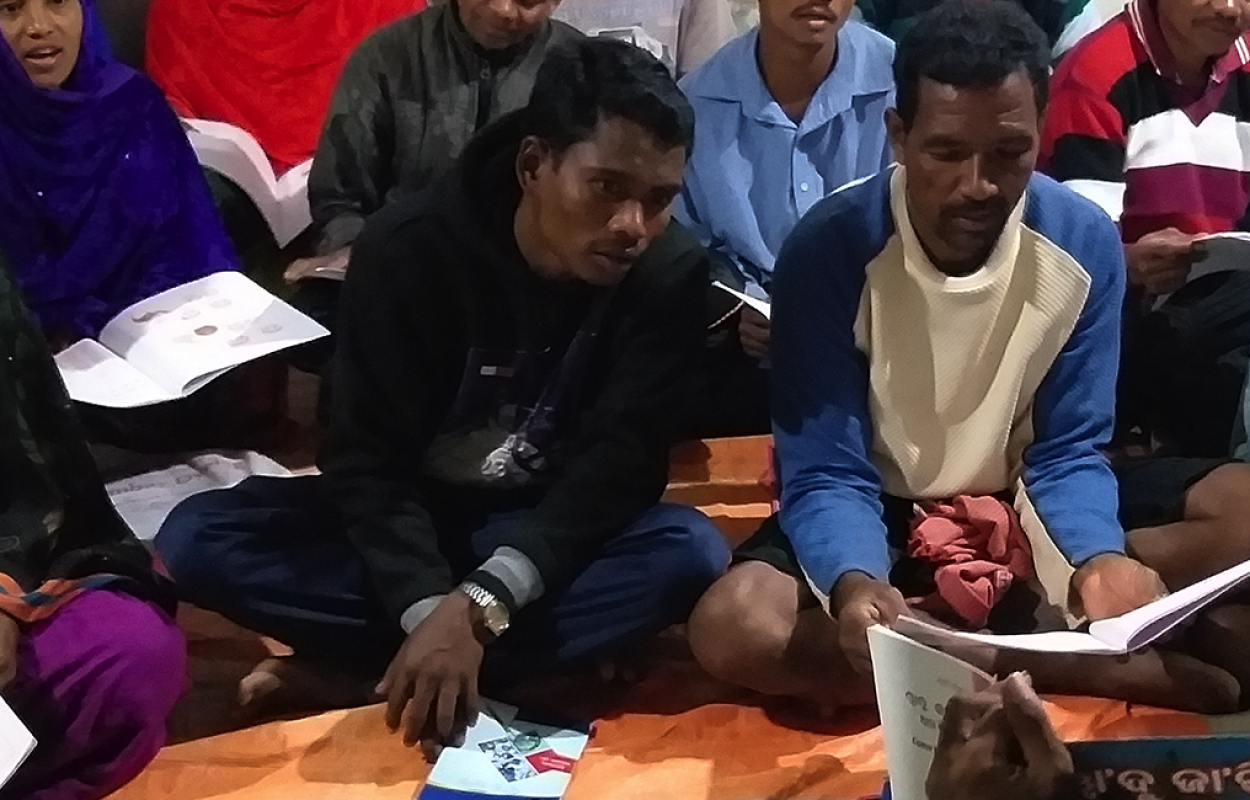 Adult Literacy and Numeracy
We run 3 centres at Koraput in Odisha. These are Kuvi language teaching units for adults. Classes are held on week day evenings from 6.30 to 8.PM. In 2020, the plan was to reach 350 adults. 70% of this reach will be for Kuvi language speakers, followed by Odiya and Telugu. OSF is going to introduce a computer based training program to enhance the learning outcomes. The project is paused due to Covid19.
Tuition cum Development Centres for Children
We have currently one permanent tuition centre for 40 children in a village near Begur at Chamrajanagara Dist., Karnataka.
Classes are held daily with the help of 3 teachers, covering Maths, Science, English (spoken and written). Support for daily homework in all subjects and exposure to computers are given in addition. The centres were closed owing to Covid 19, but will recommence soon once the state Govt allows the schools to resume.
2. Sahay Samridhi Projects - Social Upliftment
Farmers in interior highlands in parts of Odisha are not in touch with practices that could provide enhanced farm output.
We run demonstration projects to disseminate the benefits of organic inputs like vermicomposting which can be easily done in the villages and fringes of fields. Soil testing is done and nutrient enrichment is planned in areas where the productivity is lower.
In addition, we guide the farmers on ways to arrest and reduce soil erosions in hill-slopes. Farmers are advised to follow conservation methods to maximize moisture retention and nurture the growth of micro-organisms which enrich the soil.
These eco-friendly methods are expected to drastically wean the upland farmers from the slash-burn type of farming that they normally follow.
The farm incomes are expected to go up signficantly in the coming seasons with the adoption of these changes. The learning will be disseminated and the program will be scaled up to different parts of India in the coming years.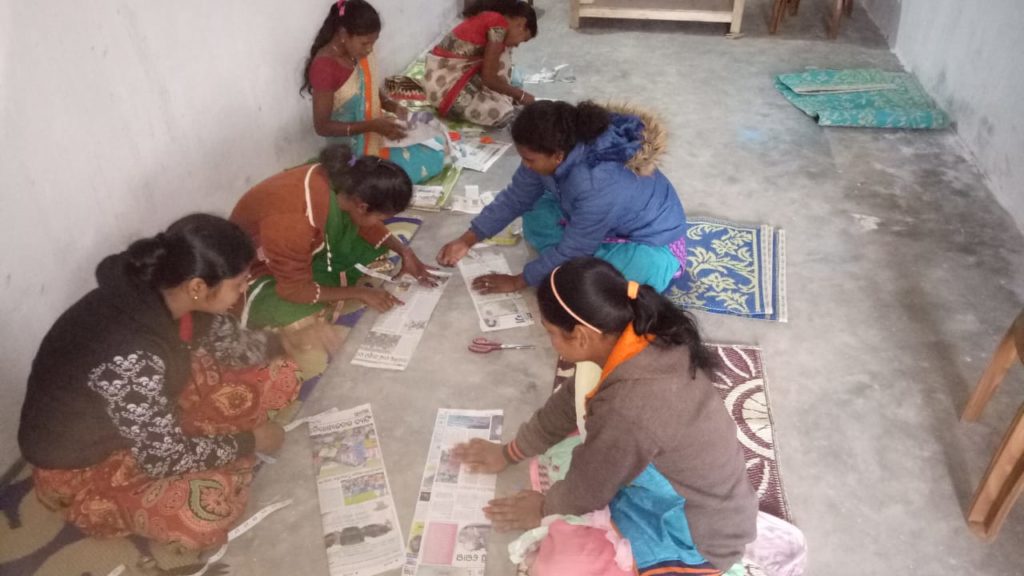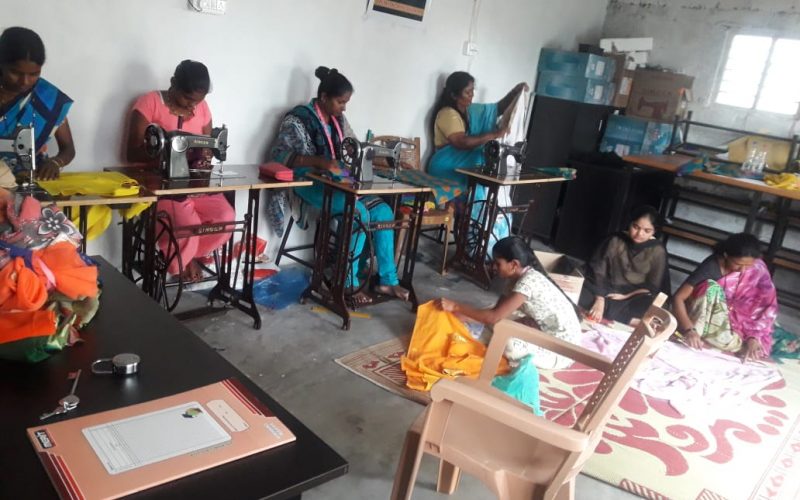 Skilling Centres - Tailoring
We run 4 tailoring centres (2 in Odisha and 2 in Karnataka). A total of 145 women have enrolled for the certificate program. So far, 104 trainees have successfully graduated from the centres.
These centres were planned to help women in rural locations to be financially self-standing to fund their family expenses, save and take care of children's education.
Each tailoring training centre is led by two lady professionals. The centres are equipped with all the amenities and instruments to learn the skill.
The project initation cost for a new centre is Rs.2.5 lakhs (Rs.250,000) per year which includes the recurring expenses, salaries, rent and other expenditures. A contribution of Rs.4,000 will fund the needs of one young woman to be benefited through the OSF Tailoring centres in a year.
Plans are afoot to establish 4 new centres. There is a delay owing to the Covid 19 situation.
We value your support for the 17 permanent centres