INTERVENTIONS IN EDUCATION SPACE
We invest in learning initiatives for students and adults in disadvantaged communities.
Through various projects, we support, mentor and inspire them to overcome learning barriers, excel in academics and be successful in life.
Project Themes in Sahay Shiksha Yojana
There is a challenge to run schools with good and consistant  attendance in remote rural areas. The abscence levels have decreased over the years, but the Covid shutdown has negatively impacted children. To avoid idling and prevent the loss of learning despite the Covid lockdowns, OSF initiated a program within few villages. Classes were arranged for children of the village using one or two of the Most Educated youths from that village itself.
This has helped a lot of children to retain and keep abreast with what they learnt. WIth no online classes, devices, poor connectivity the children were destined to go out of the academic ambit. This program by OSF nevertheless made a big difference for about 225 children in 10 villages. The availability of local youth to teach them solves the accessibility issues. The program will continue till the school reopens, except during the specific lockdown guidelines of the local authorities. All Covid precautions are followed at these centres when refresher classes are held for 2 hours a day
Adult Literacy and Numeracy Centres
Social delineation, avoidance of main streaming, loss of confidence are the fruits of illiteracy. It cascades to discourage the next generation also and forces them to be content with minimal learning. A transformation is needed with literacy power. It will positively impact their agriculture, health compliance and all areas of their life. OSF works with certain tribes like the Khondas, many of whom area not literate in the state language (like Odiya), cutting them off from the mainstream life. Their original language is Kuvi, but Kuvi does not have a script.

OSF Provides – boards, lights/lanterns, storage shelf, consumables and equipment), pay teacher / centre-head salaries, provisions for space and prints the text and work books, also conducts orientation for teachers.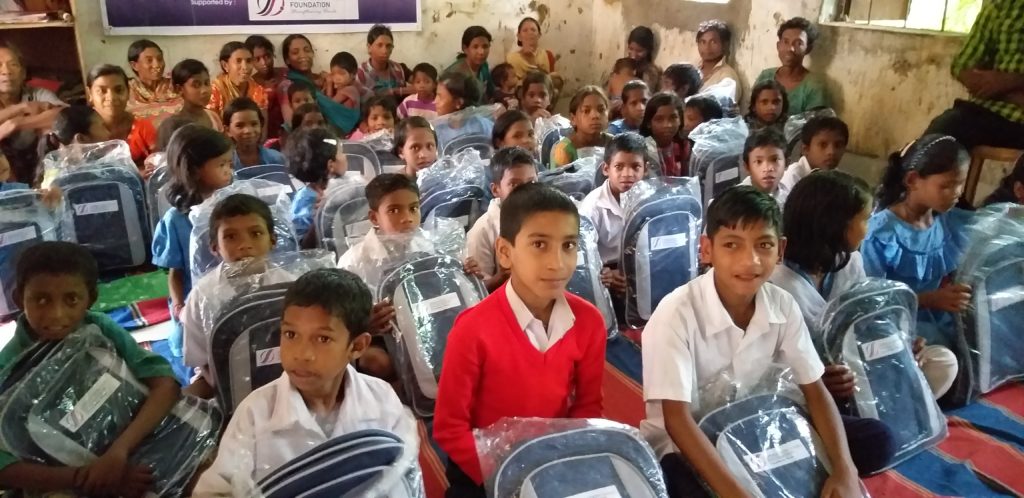 To motivate students in their school education journey, OSF provides resources for basic schooling – a good bag, lunch box, water bottle, note books and stationery items. We identify such schools where this is a necessity. This will stimulate their desire to attend school regularly. Parents from a poor economic background are also relieved much by this provision. The initiative is paused because of Covid closure.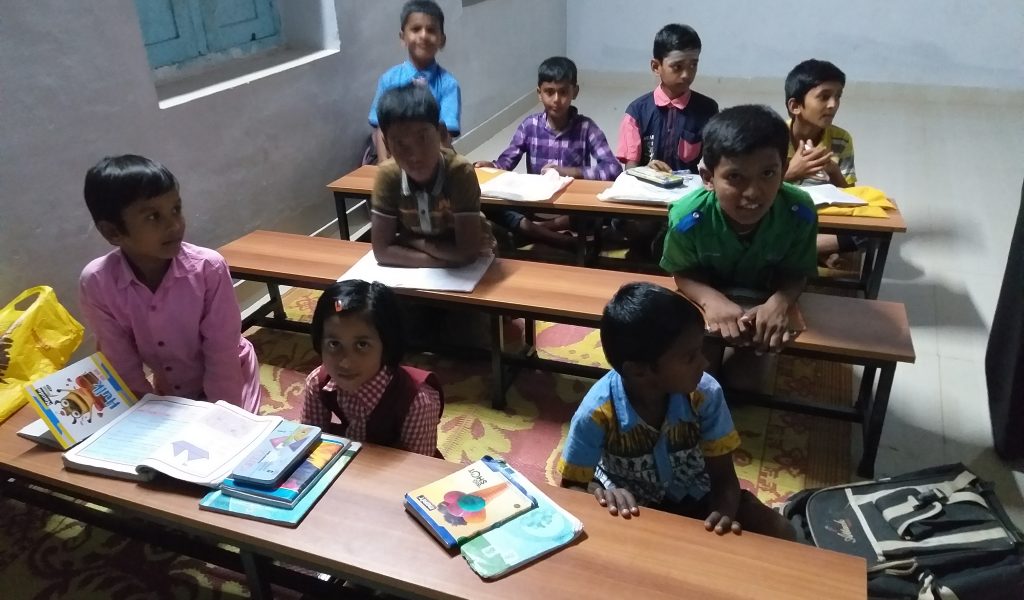 OSF has a strong vision for children in the rural localities and deprived communities to help them excel in their formal schooling. In rural areas, the quality of children's academic journey is a critical factor to make them stay-on till senior school and move to the higher education of their choice. To create better learning outcomes, OSF-supported tuition centres equip children with a sound academic foundation and a focus towards higher education. Trained local teachers add to the special learning ambience and provide individual attention. Currently the centre operations are temporarily halted as per Covid guidelines.

Students – 50-80 in a catchment
Focus – Maths, Science, Spoken English
School Grades – K3 to K10
OSF organises career recognition program for students in Senior school and Junior colleges to give them a pathway for choice of collegiate programs. 
In the event, we introduce variou options for higher-education, professions and vocations, admission process and preparing for competitive exams.
Sahay Sports Kits
For a wholesome development and encouragement for children in remote areas, OSF gifts age appropriate products for primary or senior schools – badminton rackets, nets, cricket basic set, volleyball, football, indoor options for chess, carroms and consumables.